I didn't go to university when I left school.  Once I was out and had a say  I fought all forms of educational establishment and set out on my own pioneering journey of discovery……          That does not mean I have closed that chapter.   My university place is waiting , waiting for me to be ready to take it up.    The difference now 35 years later on; is I actually know what I want to study, how it will shape my life and why I wish to put myself back into the arena of formal learning having fought so hard to get out of it.  Unfortunately my grant for life is no longer valid and I will end up funding it myself.  One of many procrastinating reasons I now delay the start.
I have recently made another discovery, one does not have to move away from home and onto campus to live in student digs.  My home, once the hub of rugby playing teenagers, bmx bikes and sporting  injuries now seems full of hungover bodies who appear briefly as they pass dreamlike through the house and then wave goodbye.
I left home young and spent several years renting before making my move to London.  It was not unusual in those days to find my flat or house filled with friends making the most of the chance to escape their parents and misbehave.  Many a quiet night was interrupted with a distressed friend having left home or not wanting to return home until the signs of drink, drugs or sex had worn off.
Life may have moved on but more and more I find myself waking these days only to come face to face with teenagers have never met before.  Boys, girls, youngsters! I came down to pair of high heeled shoes this morning.  Certain that I would never get away with wearing a pair like that much as I might want to I was also certain none of my boys had taken up wearing high heels.   Although Sexy Sporty Dad might have had a moment of "that's my boy" we waited till the story was revealed.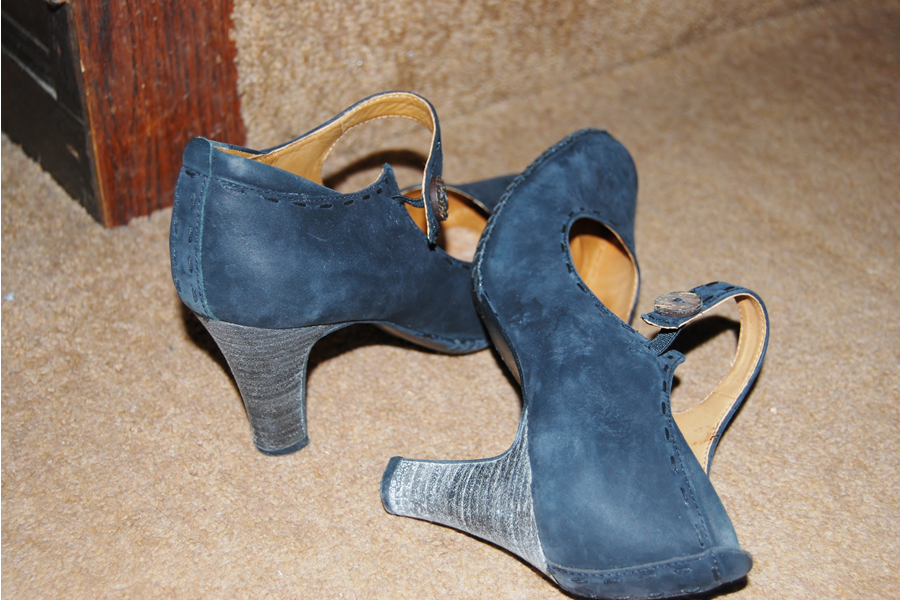 In time No 1 Son appeared sheepishly more the worse for drink than the embarrassment of a young lady in toe.   Discussion revealed that a misunderstanding in the early hours of the morning had left the girl stranded with nowhere to stay.   When No 1 Son offered her "no strings attached shelter and warmth" she had agreed,thoughtfully removing her heels as she went upstairs past our room.  Although Sexy Sporty Dad and No 1 Son may have had a flicker of disappointment I was delighted the girl was safe and comfortable enough to come and take up the offer of a bed.  I reassured her she was welcome any time.
This followed closely on the heels of arriving down stairs last weekend to the dining table covered with bottles mainly empty of wine, beer and vodka.  Glasses galore scattered round the room some knocked over, some partly full lying beside the packets of cold congealed chips that had been bought and never finished.   We had been disturbed in the night and the  noise downstairs reassured us our children were safely home. Unprepared to clear the mess I put the kettle on.
A noise made me take the very brave step of quietly knocking and entering the lair of No 1 Son only to be met with him lying face down on the floor in front of the door.  Well at least he was home.   I whispered that it might have been better to sleep in the bed.  The body slowly rose and looked up at me.  Someone else's face said "the bed is full" as he collapsed back into the carpet.
Peering gingerly, I looked round the corner of the room to where the bed hides and discovered the bed was indeed full.  No 1 Son plus one other top and tailed on top of the bed where they had managed to fall.  The single bed protesting at each movement.   I made a hasty retreat straight into the path of an unknown girl headed for the bathroom.
A glance into Middle Son's closing door from where she had appeared, revealed the floor no longer covered in the inevitable discarded clothing, but a mass of bodies.  Girls snuggled together in one corner, boys in the other,  Middle Son safely tucked up in his bed.
Retreating to my own room with a large cup of tea and the Sunday papers,  I emerged some while later to a near empty house.  Not a bottle in sight unless you lifted the bin on the glass recycling box.
Bumping into a girl sneaking in or out of the bedrooms has ceased to be a contentious issue as most of the time it heralds several other girls and boys also draped over the floor.  I don't want my children to move on and it is wonderful that the children's friends feel as at home here as anywhere, but sometimes it would be nice to have teenage warning.
Maybe things haven't moved on as far as I thought and my home is still a haven for waifs, strays and needy people.
Tiggy