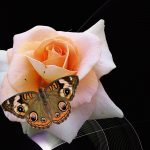 I am a writer.
At what point does that claim become true?
I was at a meeting this week and the discussion was around an article that needed to be written for the local press.   Someone turned to me and said "you're the writer aren't you?"
"Yes" I said without even thinking. Wrong day, wrong hat, wrong group! I am now commissioned to write two articles for a local paper on two different groups.  The question was not completely out of the blue.  I had just had an article about the history of this group in a recent issue of the paper, for which they had just been lauding the editorial and had all been extremely complimentary to my efforts.
Maybe it is because my children are growing up too fast and writing is my new baby.   After all No 1 Son is working in an estate agents, all tweed jacket, gilets and corduroy trousers talking property management portfolios and looking for the right investment to move out and start his building empire.
Middle Son has now been in his own rented flat for nearly a year.  He shares with a friend and has just lost his chef job when the restaurant closed.  He is freelancing till a new local job becomes available and earning enough to pay  his rent and bills with minimal help from bank of mum and dad.  He also tells me not working all hours and actually seeing his bed occasionally is a fantastic novelty.  Not sure his money will support a long term relationship with his long forgotten bed.
Mini Son is independent from the confines of his mother running him here, there and everywhere.   Where did that time go?  He walks to and from school and makes his own way to football practice.  He is one of the posse of 15 year old hoodies that wander up and down the high street menacingly with kebabs and chips, most weekends right underneath his brother's flat.
Sexy Sporty Dad has just finished the Tour of Wessex cycle race, not for a place but to fill his free time.  With careful planning and meticulous execution he manages to find some kind of lycra clad event most weeks. Occasionally, a run or swim might be added to the weekend's exertion.
Maybe my time is here.  The time to claim back who I am and who I want to be.  My priorities, I have become aware are changing and despite my job becoming more demanding so I am more determined to make writing part of my life.
I have managed to incorporate into my day job; writing blogs for other people, creating posts for their social media.  I recently found myself ghost writing one client's monthly article for a magazine while he was on holiday.  To be fair, most months, sees a close collaboration from us both, but writing it all in his style and voice was my challenge.  I find now I have obviously picked up two more unpaid articles to write.
Writing covers a wide spectrum for me and where I want to be is in fiction, made up stories, imagined habitats, lots of poetic licence and an audience of open minds.
On that point, I have just finished my latest edit on Memories which has taken some time. I have learned a new and hopefully valuable craft through this  intense process.  I approached this edit in a fresh new way, working through the chapters, adding emotions and sensory description.   I then repeated the process grounding my reader to place and time within the story. I have revamped the first and last chapters, adding pace and spice, leaving the reader hanging and I have developed both my protagonist's point of view and the oxymoronic relationship with her antagonist.
I have in fact rewritten the novel, doubled the word count and answered I hope all the questions but, kept the underpinned story as emotional and contemporary as ever. So ….
Does that make me a writer?
Early this year I decided that this was going to be my year and I was going to do something with my own writing, I was going to let it emerge from the deep drawers it has been wallowing in over the years.   So far I have sent off two stories for a competition, although not expecting to win, the act of finishing and submitting on time was a huge hurdle I have managed to clamber over.   I have booked myself a place at Winchester Writer's Festival which is looming fast on the horizon, filling me with fear, dread and excitement.  In preparation I have submitted my first chapters, plus both cover letter and synopsis of Memories, to not just one agent but four.
Again the expectation may not be high but the experience will be invaluable.  It will set me on a fresh new road and direction to where I want to go.
Reactions have been supportive despite two people giving me the similar comment "well finally you are going to make a lot of money, as opposed to just talking about writing".
Is being a writer all about money?
Yes I want to win the competitions, but the prizes are far more desirable than any monetary benefit I would receive.  Recognition, appreciation, self-belief are all part of the winning combination along with the confidence to keep trying.
Yes I want that book deal for the same reasons as above but the reality is I am writing for me and for the reader not for the money.  If I never have a book published will I stop writing?  No!   If they reject me will I hide under a bush and never charge up my laptop again?  No!   If they say I should change this or that or go about submitting another way or even self-publish will I get in my car and keep driving never to return?  No!  I hope I dust off the comments, file them carefully in the learning part of my brain rather than emotional and follow their suggestions.
When I learnt to ride a horse, I was taught that before you can call yourself a rider you have to fall off 7 times.  My 7th fall was a momentous celebration, the tears of humiliation, and pain gone before I even touched the ground.   I had done it, now I could and for ever more call myself a rider.  The nearest I get to a horse these days is watching the Grand National on TV but I am a rider; I passed through that rite of passage.
Rejections are part and parcel of a writer's world.  I hope the magic number is still 7, as I have submitted to; 4 agents and 2 competitions.  I may only need to send one of the 3 stories almost ready for a Womag and I could qualify in one fell swoop, enough at least to call myself a writer.
For a group of business contacts  it was a revelation to some round the table, and myself in particular that I did admit to being a writer. I did however confirm there was no imminent deadline for their articles as I find the immediacy of journalism totally unachievable in my world.
Whatever job title I give myself, I can say I am fulfilling at least one of my resolutions for 2017.
Tiggy