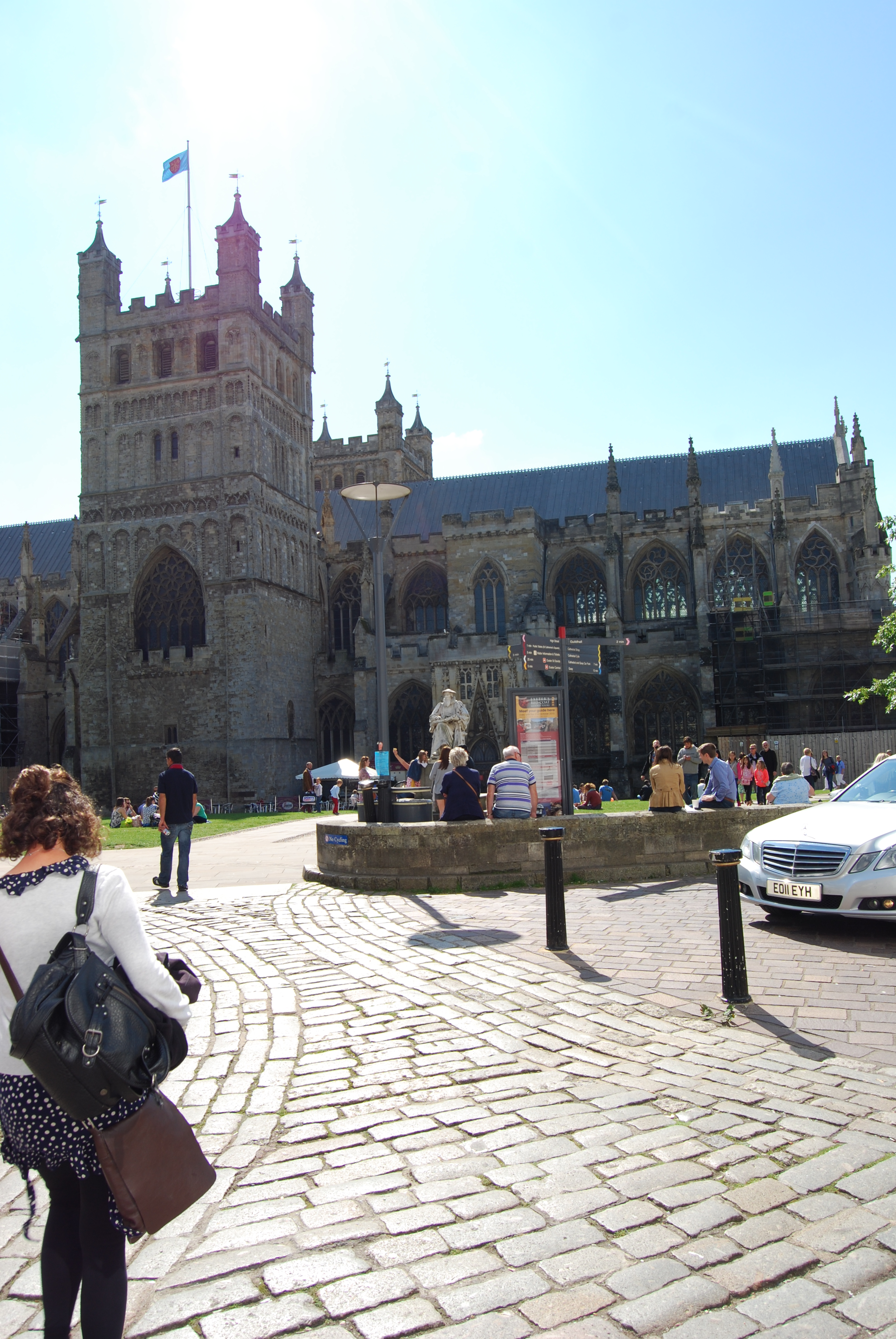 The quality of my accommodation has been quite exceptional, which is more than I can say about the quality of my attempts at running.  However I have been out, not quite before the sun but shortly afterwards to see his gently prodding awake of the world.   This morning I left the warmth and peace of my bed and managed a small jog towards the main road, all downhill and very short, I might add.
Still high above the hills of Bath with the mist in the valleys, I slowed to a walk  along the A36 stopping below the back of the house I had just left.  Taking a photo of the street name which is the very same as Middle Son I was overtaken by a couple of cyclists heading out of town.
A few more came by and then Sexy Sporty Dad passed me.  At least I had seen him whether or not he was awake enough to see me remains a mystery but it was a brief moment that kept me cheering all day.
Yesterday did not go as planned, but there is a certain flexibility built into my days and I called on it then.
I had planned to visit Crediton where a major fire (second only to the Great Fire of London at the time) wiped out most of the buildings in the town.   This will play a rather significant detail in the new novel so it would have been nice if the museum opened on Sundays but I knew that was going to be in vain.
It would have been a tad helpful if I could have found the museum at least.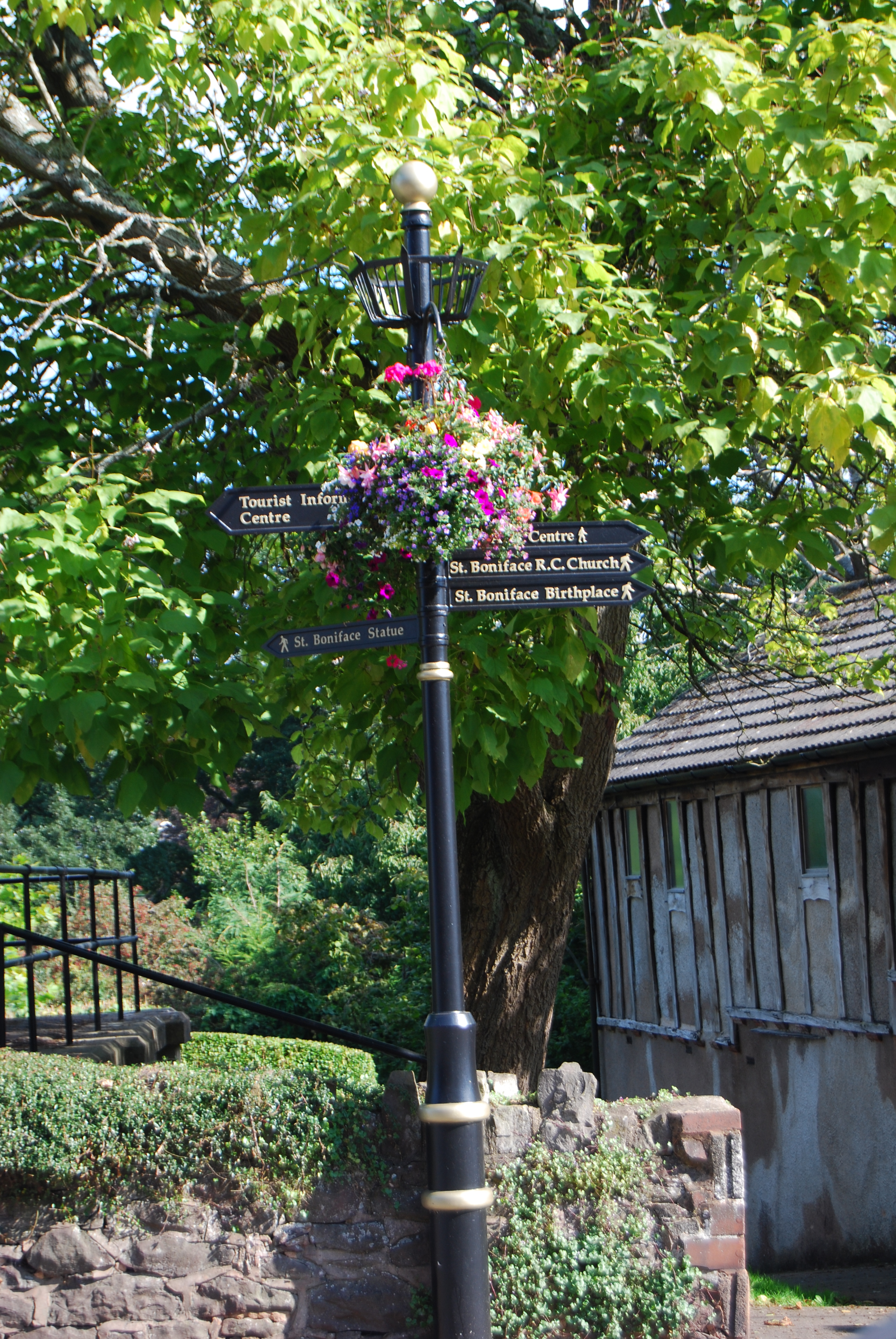 There is nothing relevant to the fire that I could see having walked up and down the town.  There is the statue of St Boniface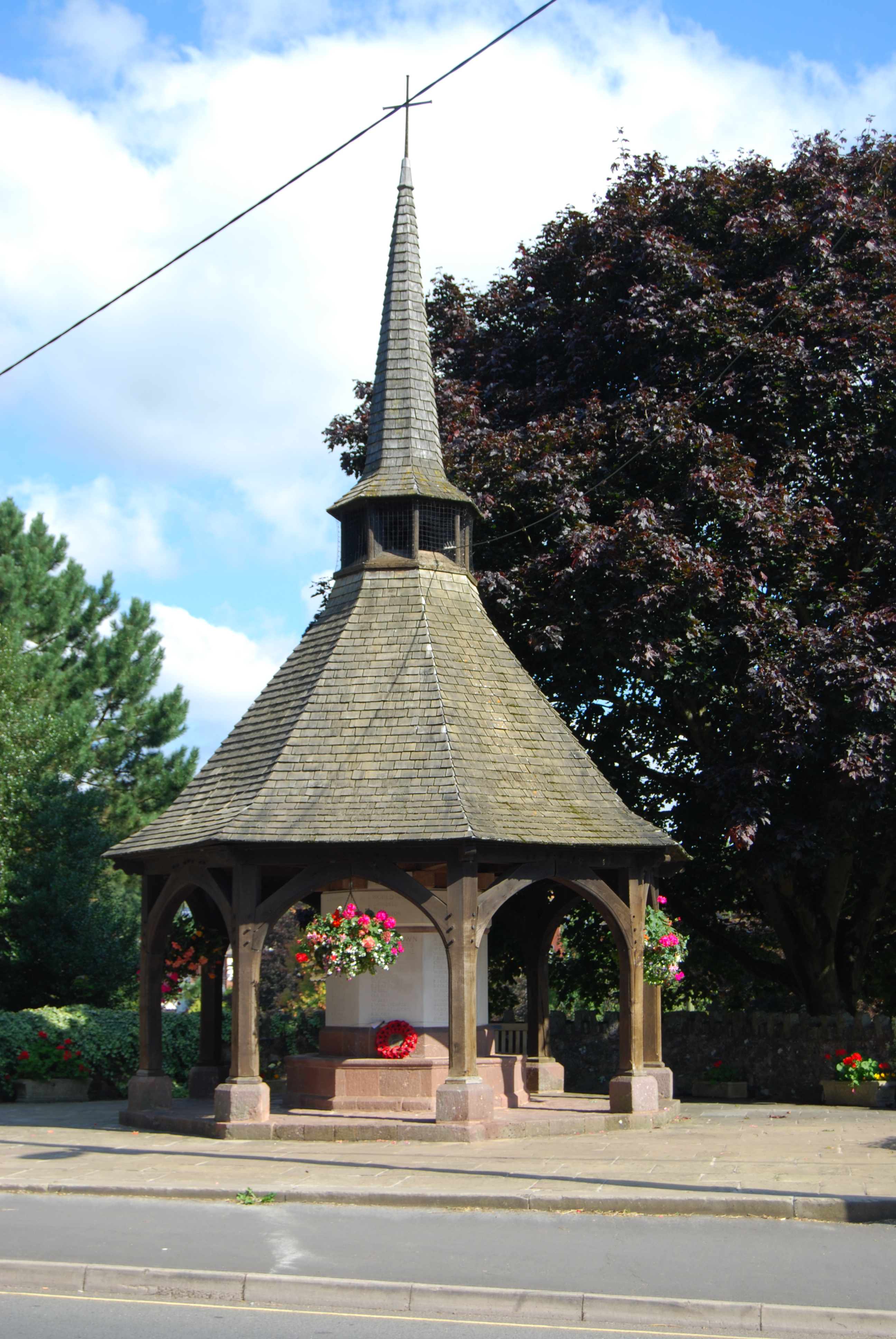 who famously was born there, not sure that bit can be weaved into the story.  There is the small shelter, still with the poppy wreath remembering the war dead and there is a tourist information office which, I guess, might be in the same place as the museum; which if you remember I could not find and it too would be closed on a Sunday.   I feel another visit may be required but am not suggesting Sexy Sporty Dad repeats the exercise in the near future.
I moved onto Exeter where the hospital will have just opened 6 months before the fire in Crediton.  Another significant bit to the plot.
Having been to school in Exeter I can remember visiting people at the very old hospital on the spot of the original hospital.  They have now revamped most of the town and the building is unrecognisable in my memory let alone the history.  It now houses a very  modern façade
and ultra modern offices inside which again were closed for the weekend.
I received a call from my sister to suggest as I was passing her door, did I want to see her new house.  Well of course I did, so tea and cake and a suitable unplanned tour took me well away from my research.
I did reach Bath university to find a bleary eyed husband having finished in excellent time and gone to sleep for a couple of hours.  Although a little tired, and in a touch of non-worrying pain, he had had a massage which possibly contributed to his present aches but might be more beneficial in the morning, he is in remarkable spirits.  He was again in 30th position which although not a race means he gets to base camp for leisurely showers and massages and has time to nod off before I arrive for an update on his day.  He is still able to speak coherently and still planning the next stage.
Tonight they had the benefit of student rooms with beds and ensuite facilities in funky colours.  A fact that he assured me had changed since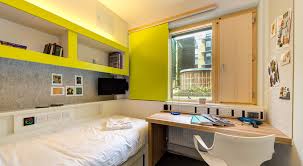 his days at uni.   It made me feel less guilty about the beautiful Abbey Rectory where I had to lay my head.
So today I have learnt that all the planning and list making in the world will not mean it will happen as expected.
Tiggy