I have always wanted to say that, in the same way I want to jump in a London Cab and yell "follow that cab".    I have to say that I did achieve the cab one a few years ago, not quite in the dramatic action packed fever of a Bond film or spy thriller but a group of us stood in the rain waiting to go to some event or other.  As you can see it was most unmemorable and dull but the essence was it was pouring and we didn't want to walk.  
We hailed two passing cabs, half got in the first and I led a smaller group to the second with of course the immortal words "follow that cab".  The story maybe needs some spicing up and a little more drama than just a bit of rain.   More importantly, I seized the moment rather than later on realising the lost opportunity.  So often in life the right retort or repartee springs to mind only later whilst reliving the eloquent rhetoric of the 'could have been' conversation or moment; too late to do anything useful with it.
Dreams and ambition I have loads of, but how many are really achievable number far fewer.  Those dependent on my numbers coming up on the Euro Millions are very unlikely but are there in case I need the plan when it finally happens.   Imagine being caught out winning millions and not knowing what to do with it.  Ooh – just imagine.   The same plans will hold when I get my act together and Memories is published and goes global becoming a best seller with a commission for the next in the series.
Currently just getting through the mountain of work is ambitious enough with the printers baying for my magazine and my late delivery meaning I cannot get it back when I want it back.   Finally this month I had uploaded it,  with relief I settled to that aftermath of self-congratulatory down time I admit to relishing in.    It was late in the afternoon when a pang of unease hit me, an inability to settle made me re-open my mail box to read the mail.
We have a clearer picture now is it too late to do an editorial?
This was the breaking news I had been waiting for over the last three months – the papers had not got wind of it, my competitors had not heard about it and it was not even being bandied about on facebook.  I had the scoop of my editorial career but I had already gone to print.
Hold the front page! Hold the back page and hold everything in the middle –  The printers managed to stop the plating up process.  Frantic calls back and forth discussing if it could now be changed, how quickly could we get the story to the printers if it could.
I designed, the advertisers wrote, I edited, the printers waited.   The children arrived home tired and hungry wanting of all things tea.   Short on extra vocabulary they soon got the message they had to fend for themselves.
I changed the wording slightly, I viewed it from afar, I viewed it from close up.  I changed the font and tried differing fonts, I converted it to a jpeg image, back to publisher and then PDF format.  Finally I was happy it was good to go.  I uploaded; then I breathed.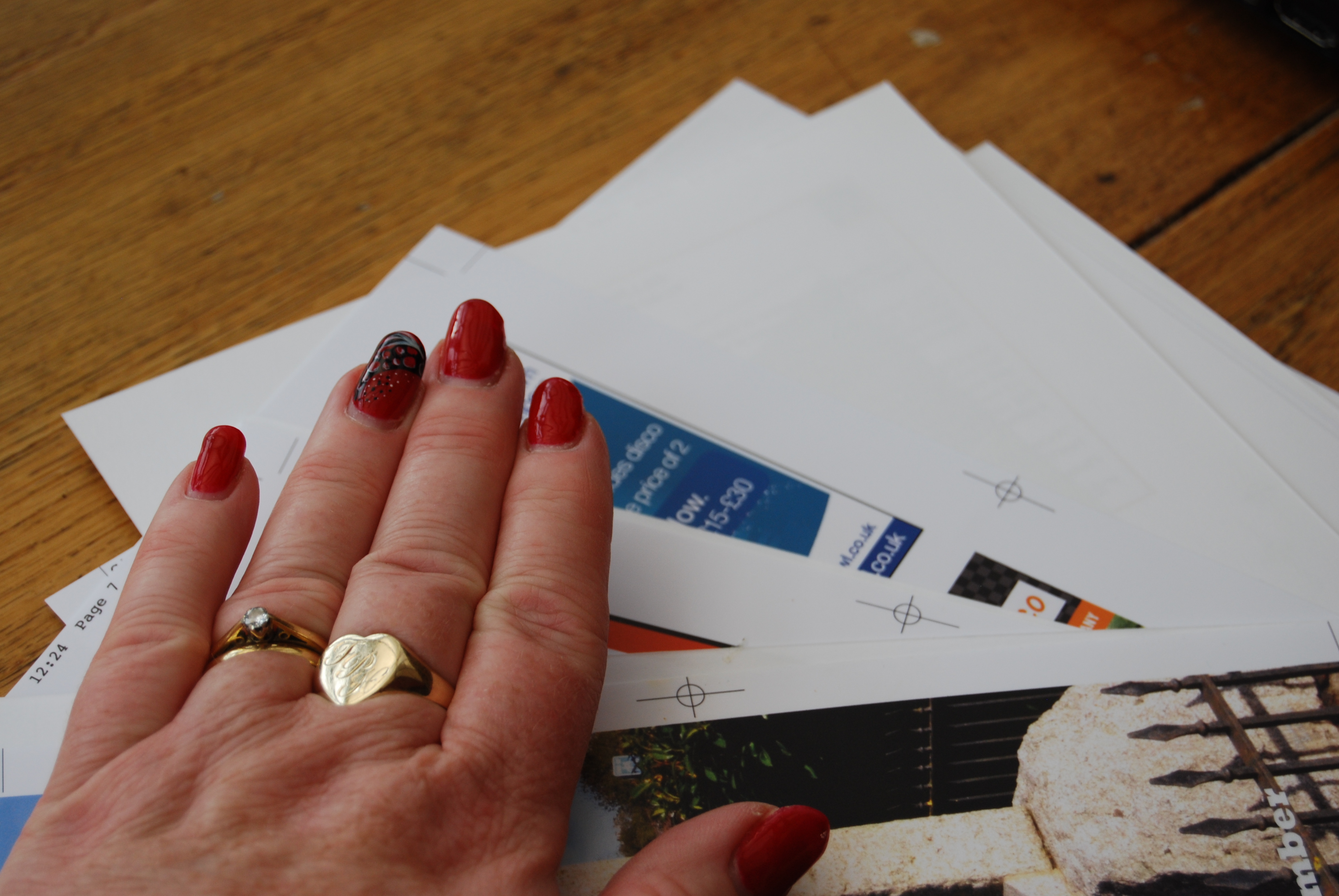 A long slow breath filling my lungs which had been starved of regular oxygen intake as I realised my heart was racing and I had been holding my breath.  For how long I did not know; I would imagine I had taken various breaths in the last hour and half and just hung onto them.   I felt dizzy with the rush of oxygen to the lungs then the brain. I felt sick to the stomach with the sudden surge of dissipating adrenaline that left me weak and jittery.  I felt elated with emotion that we had managed to succeed with our breaking story.
A bucket of tea drunk with shaking hands concentrating hard on just raising the cup, sipping it slowly and then breathing deeply.
Another dream realised.  I had another first fulfilled and another never to be repeated heart stalling, adrenaline filled, total focus moment accomplished.   I take my hat off to all those newspaper editors whose lives must be filled with such moments.  Do they actually get used to it or does the regular lack of oxygen supply finally send them loopy?
Writing
True life is interwoven with so many threads stretching out before they knit themselves back into our life fabric.  I don't believe in coincidences but I do believe in fate,  although…..   Imagine my delight half way through this blog when I again held up the publication this time of the post to the internet to read an e-mail just coming through.
I am delighted to tell you that your Take A Break World contribution has been chosen for publication in Take a Break and appears in TAB1344, which goes on sale 24/10/13.  Your £75 cheque will follow in approximately six weeks' time.
Had I read that right:  'has been chosen for publication',  'your contribution'.  Did they mean my contribution, something I had sent to them.   Was it something of mine they were going to publish in a magazine, a proper magazine, one that people pay money out to buy magazine.   It dawned on me that again I was holding my breath as read and re-read the email.  My hands were shaking as I took the laptop upstairs to show Sexy Sporty Dad.
Following my inspirational trip to Swanwick I had sent off various fillers to magazines in a bid to pay for next year's trip.   This may not be quite the same as having my book accepted by a publisher but it was earning, earning from something I had sent out.   It was a filler,  the first to be accepted and the start of my 2014 Swanwick fund.  Sexy Sporty Dad slightly less amused to be woken up with the news suddenly commented "they are paying you how much?"
Maybe I can convince him there is money to be had in this writing lark after all and he will let me give up all my other jobs.
Tiggy
Have a look at what I am up to with my food blog at  https://tiggy-tea.blogspot.co.uk/