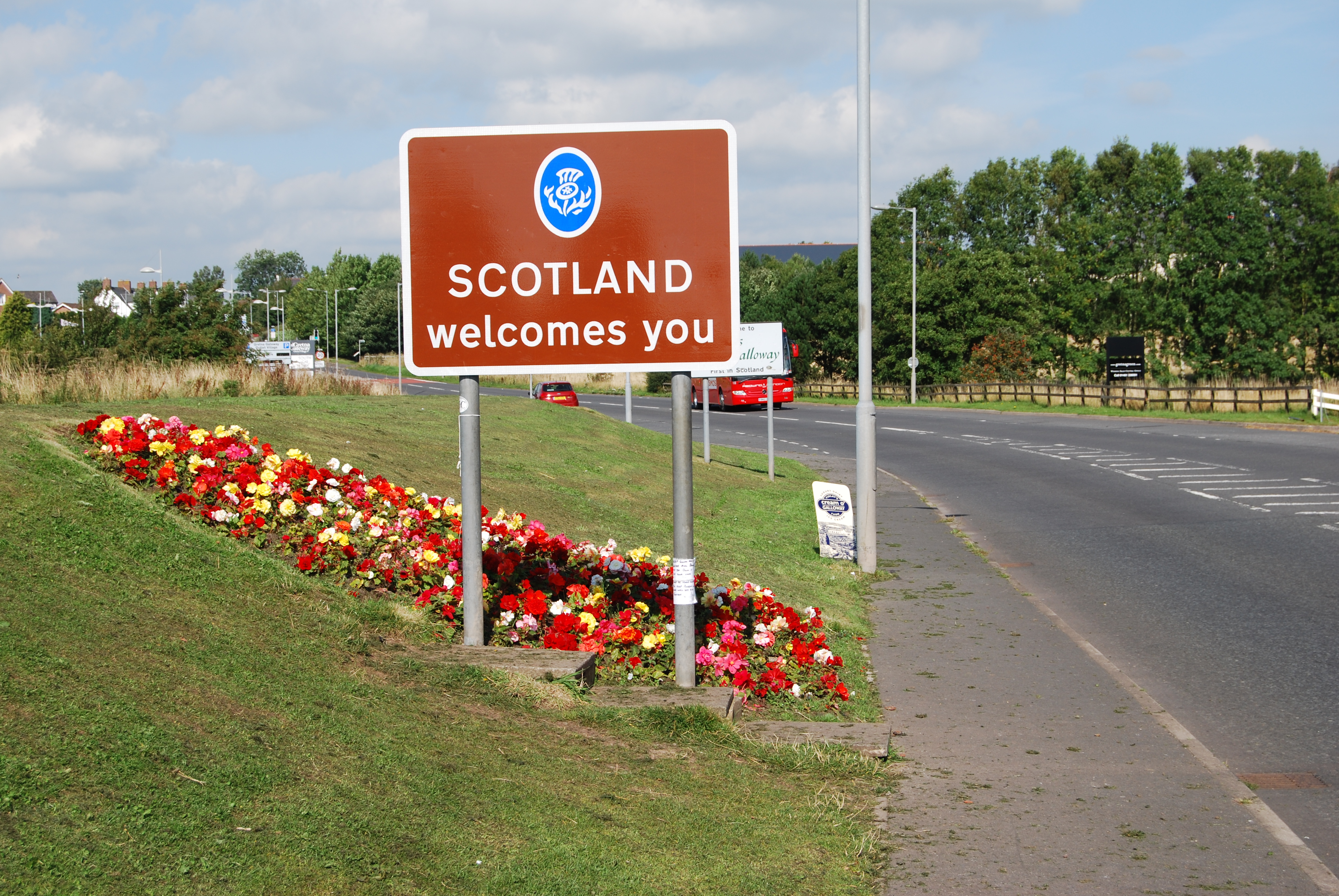 That fitness fad was short lived:
I didn't run this morning as the idea of getting lost in the outskirts of Glasgow was not a thought that appealed to me.   Not that I have had anything but great treatment up here but the area is far more built up and busy than I am used to, with not a lot of fresh air or wildlife to interest me and too many people to be seen by.
Yesterday I left England and Arrived in Scotland.  Wow already!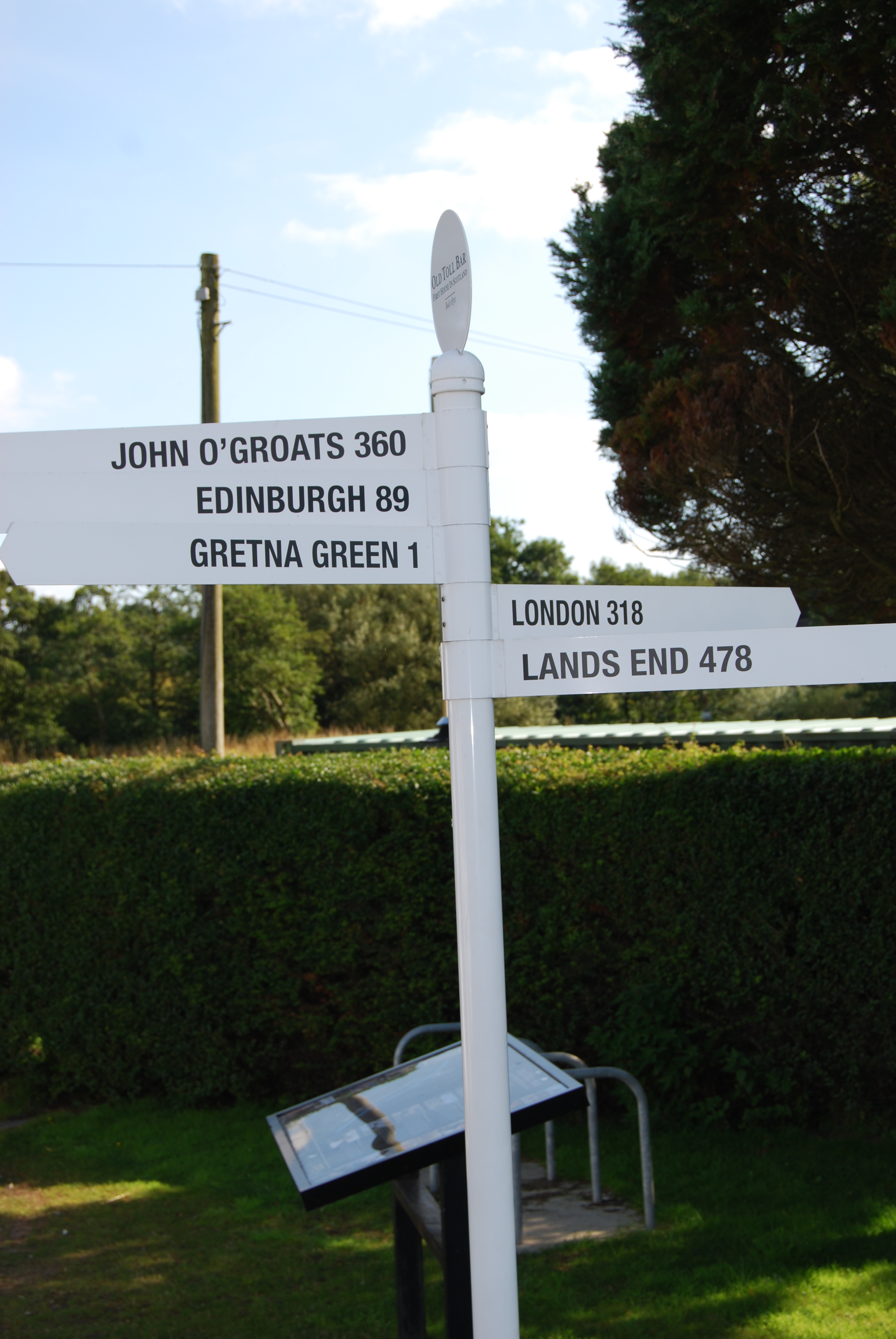 The most obvious place my hero is headed will be Gretna Green and I would hate to disappoint, – this plays an important part in his  journey and as you might imagine he is joined by a heroine – or will she be a nemesis…..  time will tell and you will have to read the book.  Oops I will have to write the book first.
I had a strange sense of urgency as I went round, even the air seemed to be rushed.   I could almost hear them whispering hurry up and I kept looking over my shoulder expecting someone to come hurrying in…  Who could I introduce at this point?
Now I am guessing the big shopping outlet didn't exist in 1743  so my hero, maybe we should come up with a name, could not shop till he dropped.
I mistakenly first went into Gretna Hall who also have a blacksmith's anvil and a kissing gate but no signs to say this was not the original blacksmith's shed just a lot about the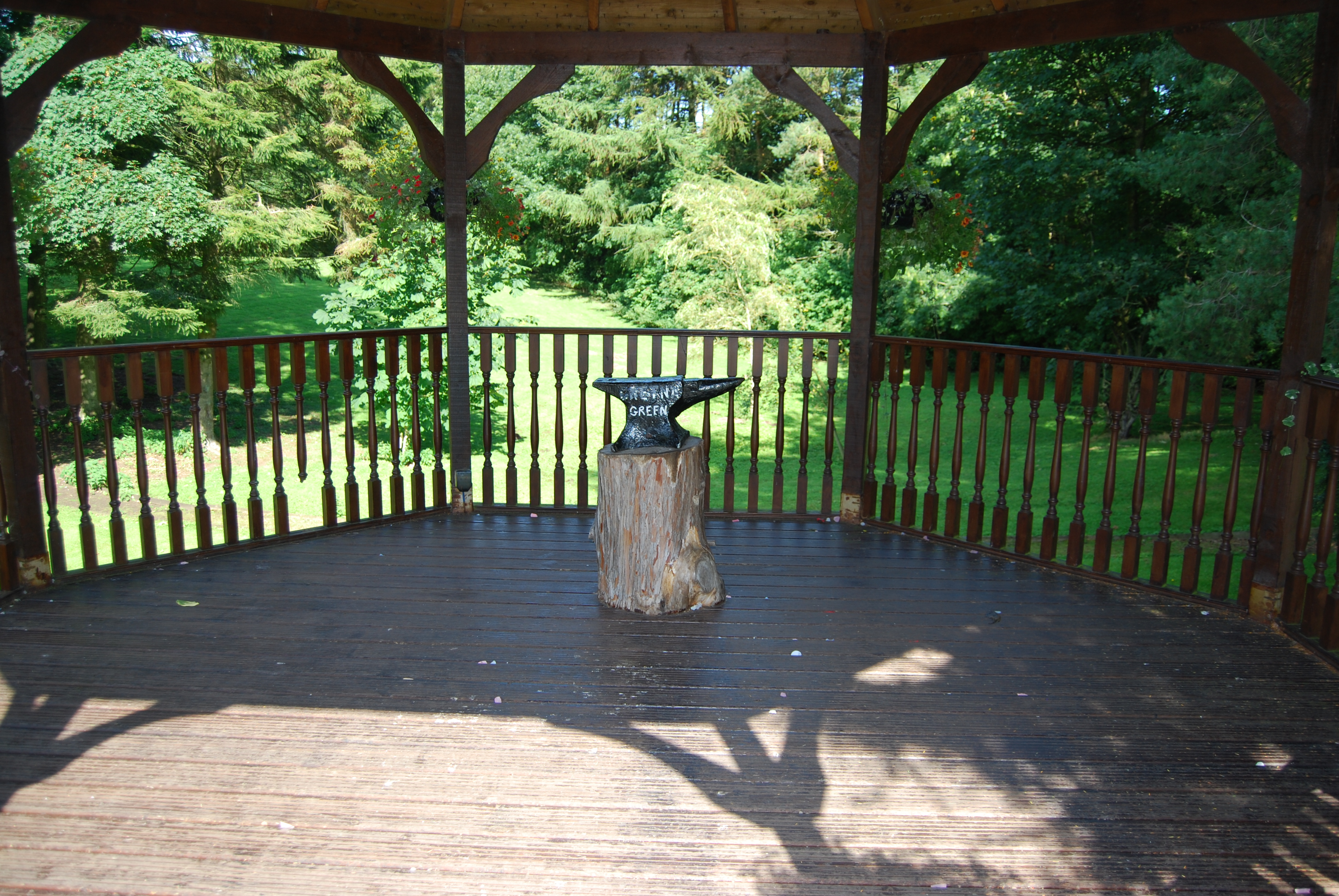 history.   It is now a licenced venue for weddings with lots of evidence to point to the perfect setting.
Although it did not look like the one I had studied on the internet and it cost nothing to go in, to a visitor attraction! It was only as I drove off looking for Glasgow that I saw my mistake and doubled back.   However the Hall may well now play an important part.  Isn't that how research works!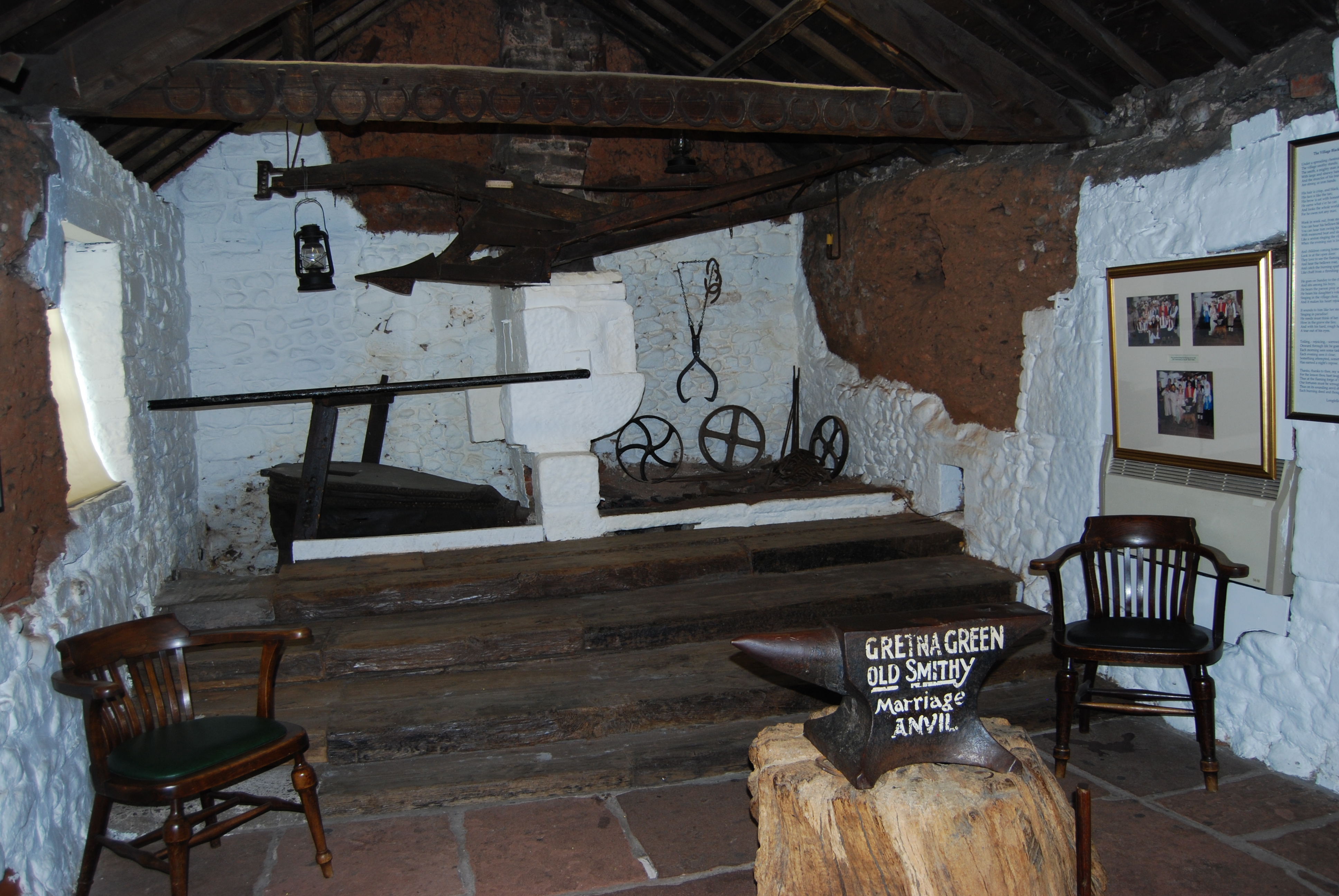 The original blacksmith's shed and anvil now house an exhibition of the history of why Gretna was such a popular place with English runaways.  Certainly I hope to use some of the fantastic coaches that are now housed in the exhibition and possibly a wedding dress.  Although I am not sure how couples marrying in haste had time to consider a dress or ceremony when all they needed was the certificate and bed as quickly as possible.
As luck would  have it there was a wedding taking place or that had just taken place, meaning I could go round the exhibition.    The bride, the groom and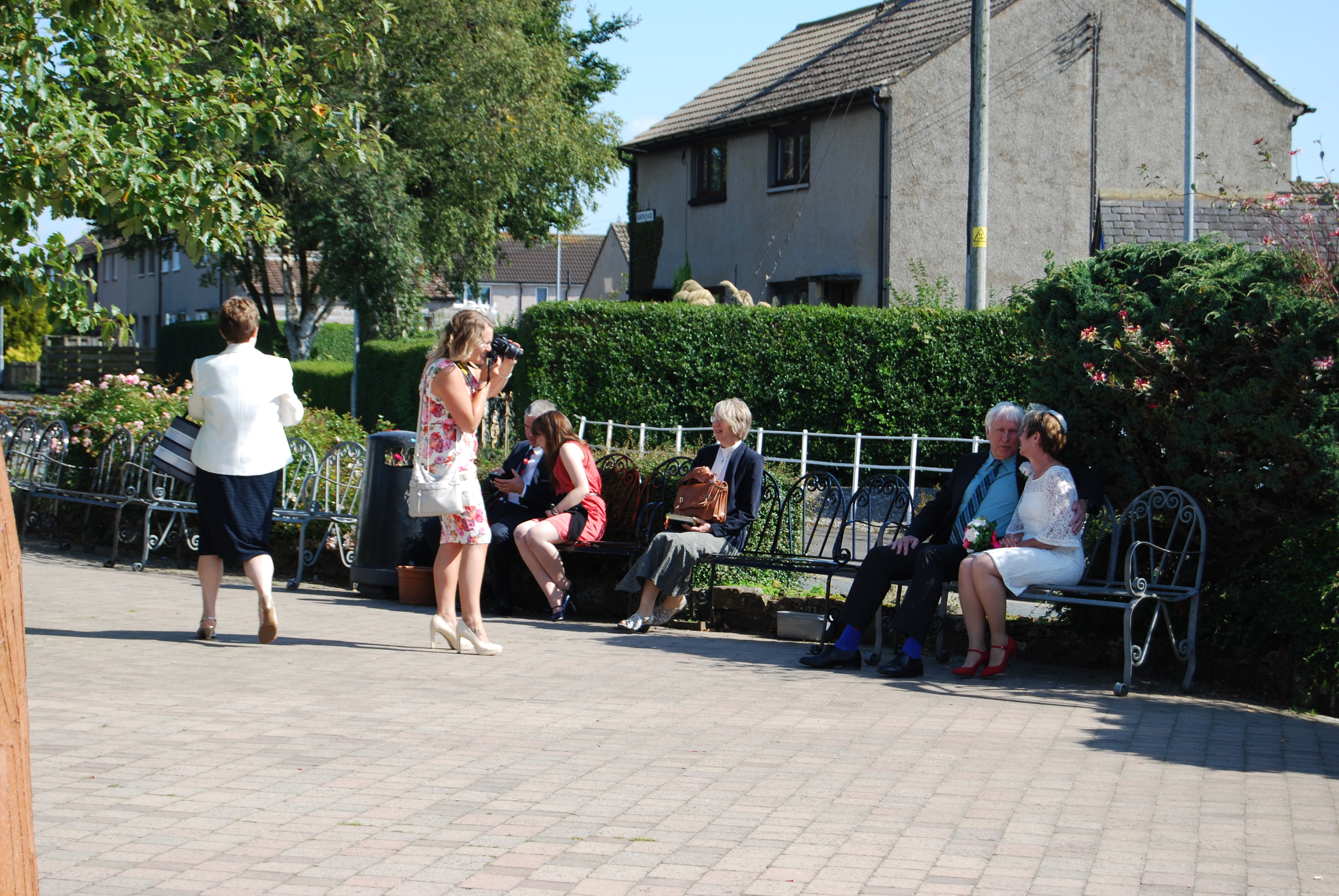 guests, a handful did not appear to be in the  least bit rushed, as they sat leisurely soaking up the blazing sun.
Having left the celebrations in Gretna, I drove up through Lockerbie.   I did not see much but it had been important for me to drive through there as the plane crash had affected me quite emotionally at the time and I felt I needed to go and just be there.  Then on to Hamilton, in the outskirts of Glasgow.   I have been very impressed with the motorway system and the roads in general up here in Scotland.  This may not last as I travel further north but considering my lack of idea where places are I have been able to find my way round fairly well.  My opinion of course!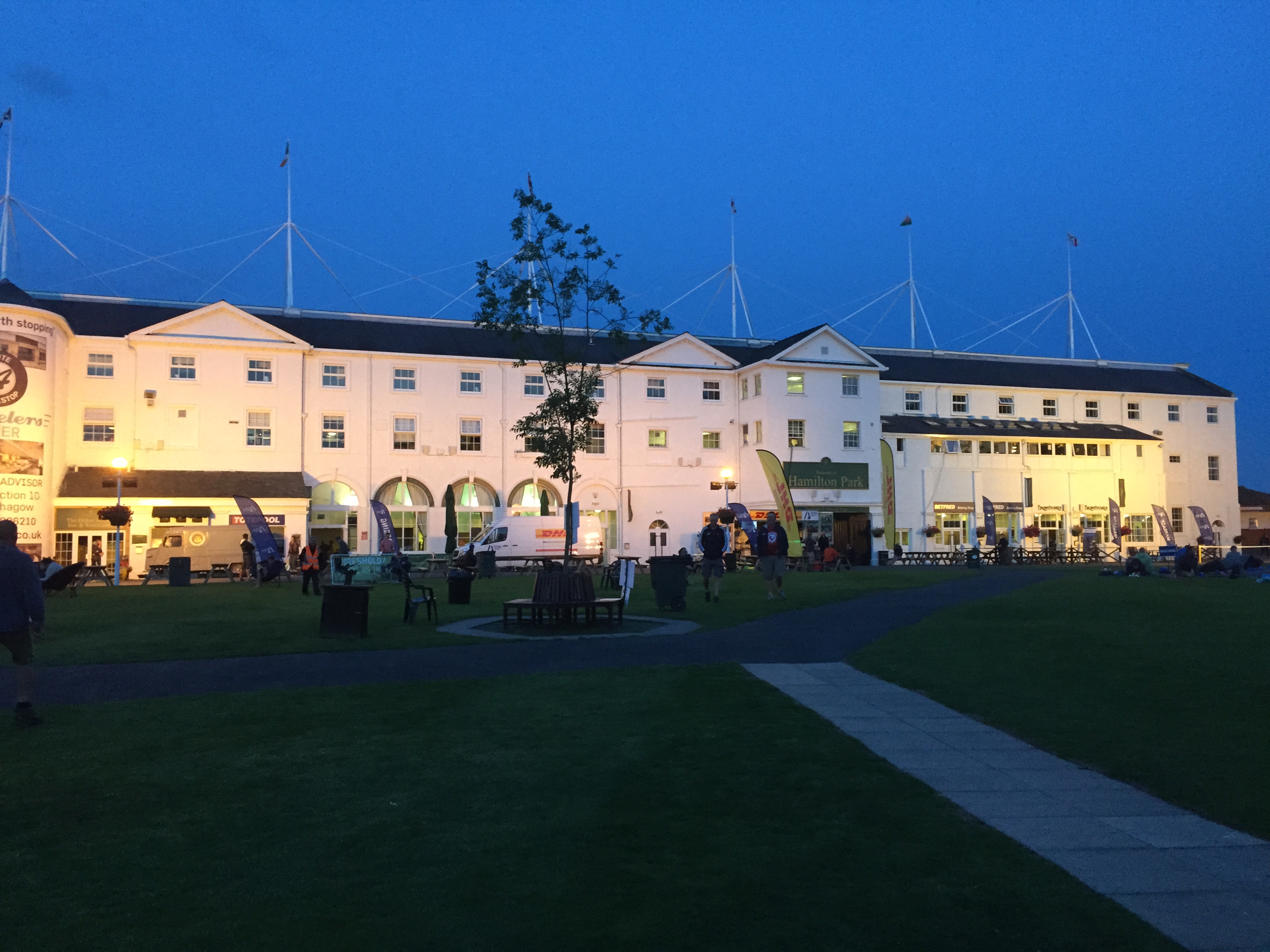 And then; it's funny how often you can miss a turning into such a big place as Hamilton Race Course, but on my third attempt I found the way in.
So Sexy Sporty Dad had passed through into Scotland even before I had left Penrith and came in to Hamilton, a scorching 61st in the ratings.   He is starting to look a tad tired but still able to speak in understandable terms. There is at least  less comment on how to do it next time.
He allowed himself to come out for a meal with me tonight and we met a group of 4 cyclists who had opted for a night in the hotel as a change.  A thought akin to cheating in the eyes of Sexy Sporty Dad.  Keeping them a degree further down the insanity ladder in my eyes.   I think quite a few cope with the rigorous routine in different ways.  These guys are not going for the fast timings on a daily basis but have found they can cover short bursts at a very fast pace indeed but then need a stop and a couple of pints before the next very fast pace.  Each to their own torture but I feel  if Sexy Sporty Dad tried this I might well be cashing in his insurance earlier than planned.
Today I learned to trust my instincts –  and read the instructions, especially if I have written them myself; as they will be thorough! (am I OTT? – no I haven't learnt that about myself!)
Tiggy